Comptine d'un autre ete by Michael
The piano solo above is the very FIRST song I learned to play - Comptine d'un autre ete - played by ME in 2007!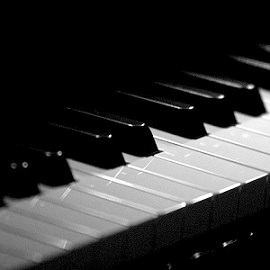 Amazon
One day in 2007 I heard this piece on the internet and thought it was beautiful. The song sounded simple to learn. Out of a passion for playing the piano I started to learn to play this song on keyboard I borrowed from my landlord. I know it is a Herculean job to play something on the piano with both hands but I still would like to try.
Without learning from a piano instructor, but with a strong passion and some honest effort it can be done. After one week of practice I finally can play this song on the piano decently. It is completely self-taught.
This proves the fact that 'when there's a will, there's a way'. There are so many interesting things and hobbies to pick up, regardless how old you are. It's NEVER too late to learn!
If you really want to learn something just go for it! Don't discourage yourself by making up excuses! Make every moment of your life count!
I know this is not perfect, but it's still beautiful isn't it?
Here's the video 'The Piano - Amazing Short - Animation by Aidan Gibbons, Music by Yann Tiersen' that I watched in 2007 that inspired me learning to play the piano!