Michael's Saxophone Solos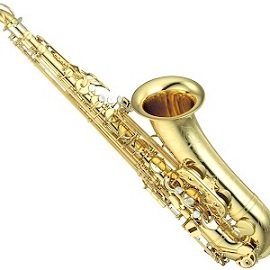 Amazon
In 2011 I wanted to learn something new after work. I looked at the lessons offered at a local community college.
I originally wanted to take lessons in guitar but my dad twisted my arms and convinced me to take saxophone lessons because he thinks saxophone is cooler. Be it guitar or saxophone it's new to me and I picked saxophone!
I started with alto saxophone as any beginner and at first I had trouble playing it because I needed to press my lower lip on the bottom of the saxophone's mouthpiece and within days my lower lip developed abrasions and it hurt bad!
Also I needed to breathe hard to blow air into the instrument and I got dizzy easily.
At some point I thought maybe this is not the music instrument for me: Perhaps I should've picked guitar. I stuck it out and kept playing until my lower lip is used to pressing against the saxophone's reed
reed is the bamboo piece fastened onto the mouthpiece with the ligature usually with screws.
I began to enjoy playing saxophone!
My favorite songs include
Nothing's Gonna Change My Love For You
and
How Do I Live
.
Hope you enjoy them all!