Best Downtown Los Angeles hotels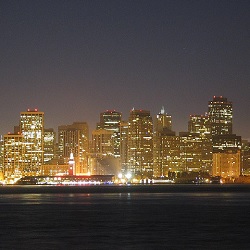 Amazon
Los Angeles is one of my favorite places and I've traveled there hundreds of times. Whenever I am there I check out the best downtown hotels I can find. Here are my experiences with the most popular downtown LA hotels! Go check them out while you are there!
Entering LA Downtown area you get into another world of luxury and comfort. This is a place, where several marvelous hotels can be found. Each of best Downtown Los Angeles hotels has something to offer for its guests: ambiance and elegance, refined atmosphere and chic interior, luxury accommodation and first-rate service are the synonyms of the following hotels.
The Westin Bonaventure Hotel & Suites is the perfect choice for those, who decided to combine a business trip with real California vacations. The hotel is unique in everything: only here you can find 42 restaurants under the same roof, here the largest LA Convention Center with 110,000 square feet of meeting space is to be found. Here you can stay at one of 999 spacious and cozy rooms, featuring floor-to-ceilings views and Heavenly Beds and Baths – the names that speak for themselves. The hotel is a real slice of paradise in Downtown.
Millennium Biltmore Hotel Los Angeles is not only a hotel, but also the landmark of LA. The hotel has been home to outstanding politicians, presidents and Hollywood celebrities since it opened in 1923. When you enter the premises you feel as if you've got into a classical movie. And it is not surprising, because the hotel hosted eight Academy Award Ceremonies in the 1930s and '40s in its grand ballrooms, which are used now as functional space for business meetings and ceremonial events. Each room is a pure masterpiece, featuring up-to-date amenities and furniture. The Gallery Bar is considered to be one the best in its way, while the Cognac Room is a chic tribute to the hotel's impressive history.
The Standard, Downtown LA is a funky boutique hotel, full of retro stuff. It will definitely find its adherents among vanguard style lovers. Its eccentric rooms feature minimalist design, see-through showers and huge beds. All guestrooms come in 10 sizes, from Medium (300 sq ft) to Gigantic, Humongous, Wow! and the Bigger Penthouse (1,000 sq ft). The on-site rooftop bar and pool offer stunning views over the city, while the hotel also provides its guests with 24-hour restaurant (voted the best Hotel Restaurant in 2008) and great business and leisure facilities.
Don't miss the opportunity to stay at one of Downtown LA hotels, listed above, which will not only prove all your expectations of the perfect vacations, but also make you imbued with luxurious atmosphere, soaring there.