Michael's Piano Solos
The piano song above is my favorite song -
Eyes On Me
.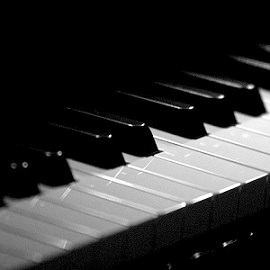 Amazon
I started to learn to play the piano in July, 2012. I started with basic stuff - Hanon for the most part. Then I ventured into playing more advanced pieces like
The Swan by Camille Saint-Saens
. Finally I started to learn
Eyes On Me
because it's my final goal. Once I've picked it up I won't have any regrets when I die. I am THAT serious about being able to play this song!
I've never learned to play the piano before. If you must ask I'd blame it on my father. When the three of us were little my younger sister and younger brother picked to learn to play the piano. When my dad asked me what music instrument I wanted to learn I wanted to say something different. So I said
flute
. You can't blame me for that for wanting to learn something different than my siblings right?
Anyway being clueless about what I should pick other than the piano I blurted 'the flute'. Then my jouney with this elegant, silver piece of instrument began..
When I turned twenties I suddenly felt a passion for the piano. When I heard this elegant piano solo of
Eyes On Me
, the main theme of Final Fantasy VIII originally sung by Faye Wong, I got hooked. It's just plain beautiful! I couldn't stop playing it!!
One day I happened to search for 'piano' on Youtube and saw the wonderful piano song animation -
Comptine d'un autre ete
. I watched it over and over and it really touched my heart. The melody felt simple enough that I felt I could pick it up very quickly. So I borrowed my roommate's piano and practiced for one week and was able to play it fluently on the piano.
Listen to the piano songs I've played and my favorite piano songs!