AVG Free Edition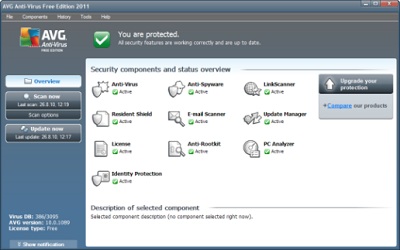 Amazon
Remember the link I told you about in
My Favorite Links
?
Yes,
download.com
. Go there and do a search with 'free Anti-virus' and you will see many great virus cleaners, including AVG Anti-Virus Free Edition and Avast Free Antivirus, both of which I tried and work great.
Personally I don't use any antivirus software and my computer has almost NEVER been infected with virus. Why? Because I use software firewall called
Sygate
. It's free and incredibly powerful to help you sort through traffic you want. I also included
Sygate
as one of the best software tools!
To prevent your computer from getting infected with a virus, you should refrain from browsing any questionable websites including Chinese websites, game websites, p-o-r-n websites.